Yoga
I first started Yoga at a Sivananda studio back in 1973, but 2015 is when my practice became much more regular sometimes going to a studio everyday. My fave studio has a covered outside deck which is really nice during mild weather. Classes are 75 minutes.
I've also done a lot of Hot Yoga since 2017, temp is around 40°C. I have a class on Thursday but then will say with regular Yoga.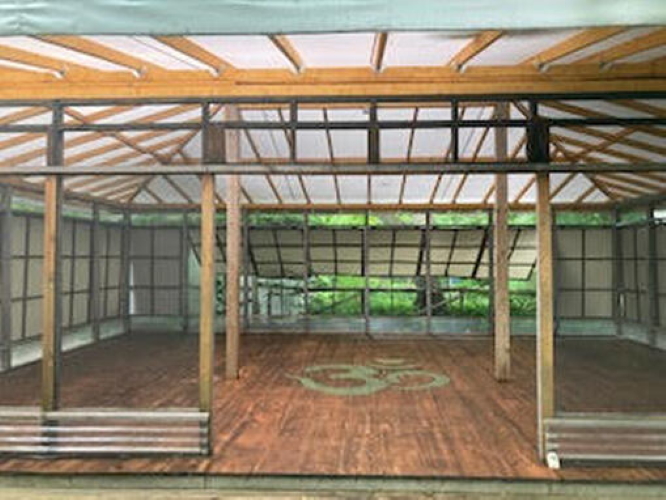 The outside Zen like studio.
The truest SUCCESS is but the development of self. - Charles Atlas.