Macros/calories don't add up + missing calories
Okay, so hopefully I'm not just crazy, but I swear my macros aren't adding up to the calories Cronometer says I've eaten. I try to eat a low-protein, low-fat diet, and I eat 1200 calories a day. Here are my settings for this:
And here is why/how I calculated these macros:

And below is what my diary is showing for today. You'll see that I am right on target with my carbs and fats and calories, but my protein is 150% over, which doesn't make sense. If it is that much over, and my other two macros are right on target, then my calories should be over, as well. When I calculated what my calories SHOULD be, based on my grams of carbs/protein/fats, it came out to 1244, so somehow I have apparently eaten 46 more calories than are being account for, and if my protein is 50% higher than it should be, then I should actually be at 60 calories over my goal (15g too many * 4 cals/gram = 60).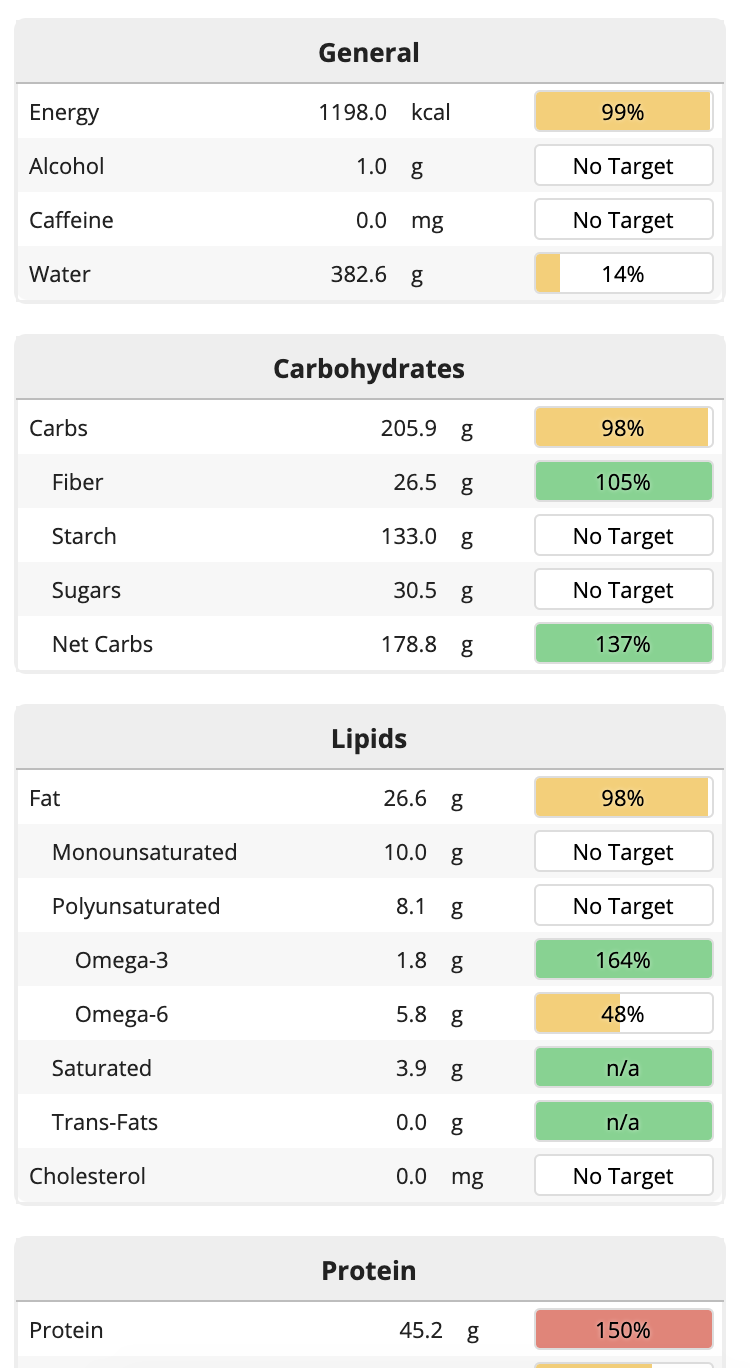 So, first question: Where did the 46 calories go? Rounding error due to inaccurate food labels? Maybe they round down calories and round up protein?
Second question: How can I be over on one of my macros and spot on everywhere else? Why aren't I 60 calories over my goal?