Energy expenditure imported from Apple health not equal to value in Apple health
I'm using an Apple watch to log energy expenditure including workouts. In cronometer I have 'Activity level' set to 'None'. Often at the end of the day I check the total imported in cronometer and compare it to the total in Apple health. It's been accurate up until the last week when I noticed it was off by 10% or so. For example, yesterday in cronometer I see: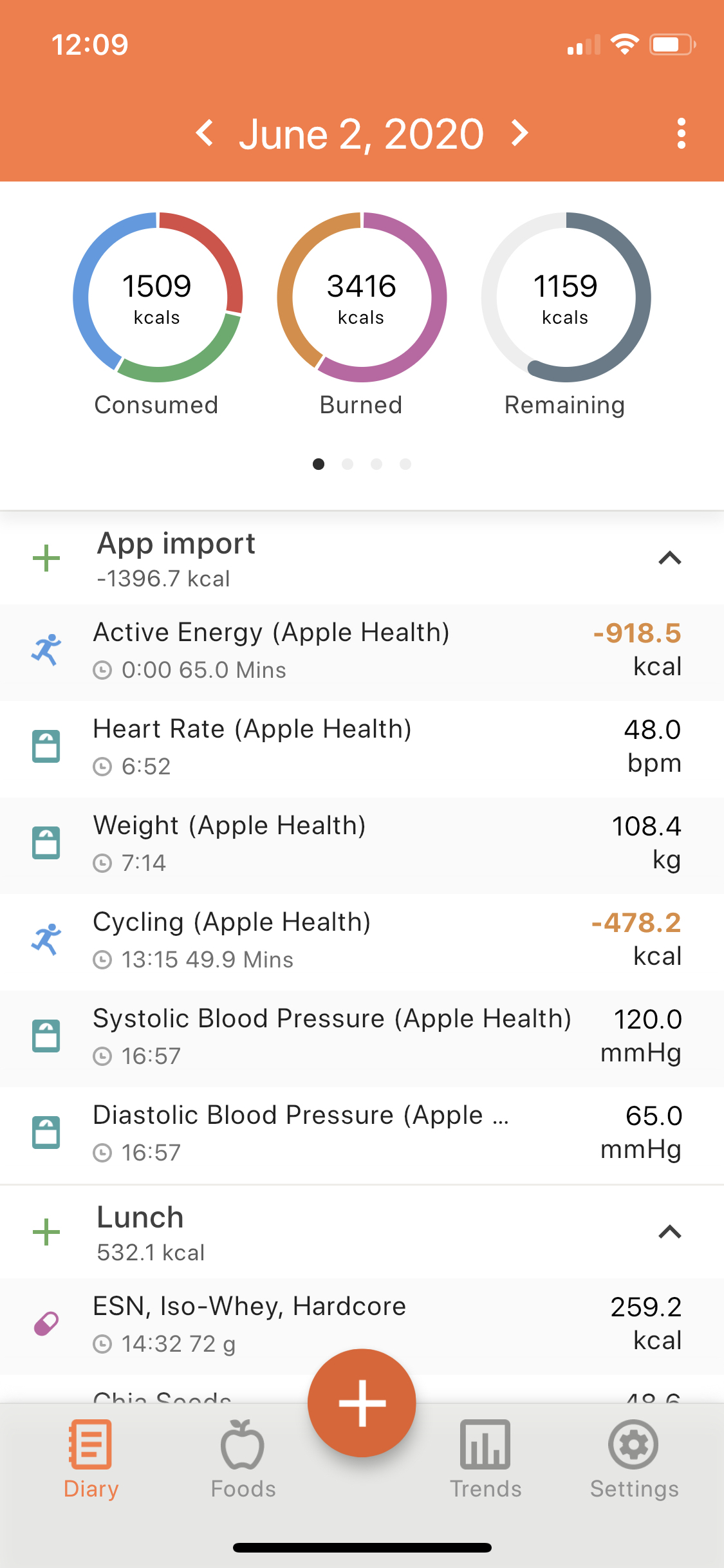 So total burned = 1396.7 kcal, cycling = 478.2 kcal and 'Active energy' = 918.5 kcal.
In the activity app we see my workout consumed 478 kcal so the cycling entry is correct. However the Active energy reported by Apple heath is 1193 kcal which is 203 kcal less than that reported in cronometer. See screenshot below:
Similarly the Activity app reports similar kcal in its 'Move' ring (which I believe is the same as Active energy).
Does anyone know why cronometer is not importing the correct total value?