Understanding amino acid requirements
Hi,
Today I was reading "Protein and amino acid requirements in human nutrition" document from WHO, and I found this table: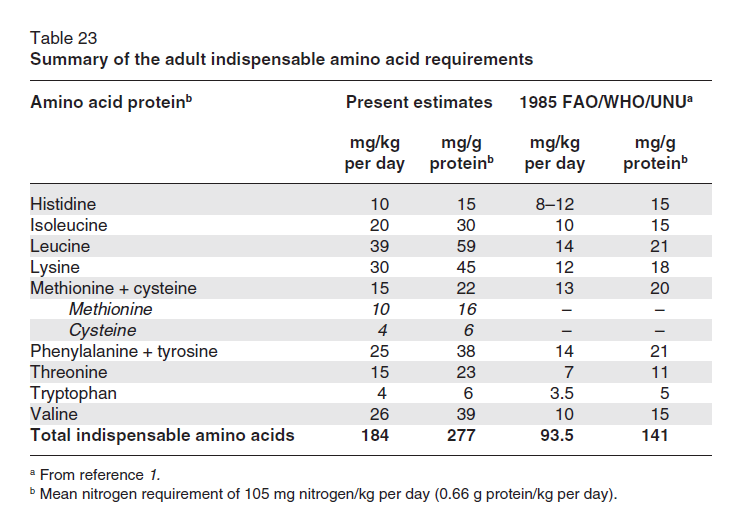 I checked and it seems Cronometer use the requirements from the first column (mg/kg/day). But I don't understand what is in the second column (mg/g protein). It's another method to calculate the daily requirements ? If so, then, why they are two ? And which is best to use ? So confusing...
Let's take for example Isoleucine. I have 75kg, 2300 kcal/day, 100g protein/day (18%).
Using first column: 20mg/kg => 20 * 75 = 1500mg/day.
Using second column: 30mg/g protein => 30 * 100 = 3000mg/day.
So you see... there are very different values.
I apologise for my misspellings, as English is not my native language.