Rate my daily smoothie
Hi Everyone,
I input all of the ingredients as best as I could (a few brand's were not listed, probably doesn't matter much) and it says my smoothie is 1083cals and it's 79% of my targets.
I was surprised to see the cals that high I was thinking it was around 650. Glad I now know!
I don't count cals, I adjust based on what I feel I need whether its a weiggt training day or not and the scale and how my pants fit. Very scientific.
I made a video with everything that goes in my smoothie. I wish I knew a way to post all the nutrition info I seen listed on this site. It looks to hit most very well.
I've been taking this for a year and have never felt better. I barely ate veggies before this, and if I did, they would be cooked.
Here is my video if anyone wants to check it out.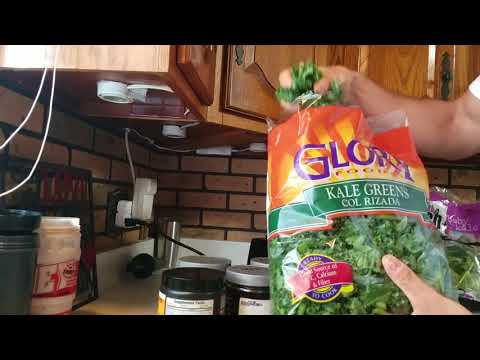 https://youtu.be/drJAaJFEUR8